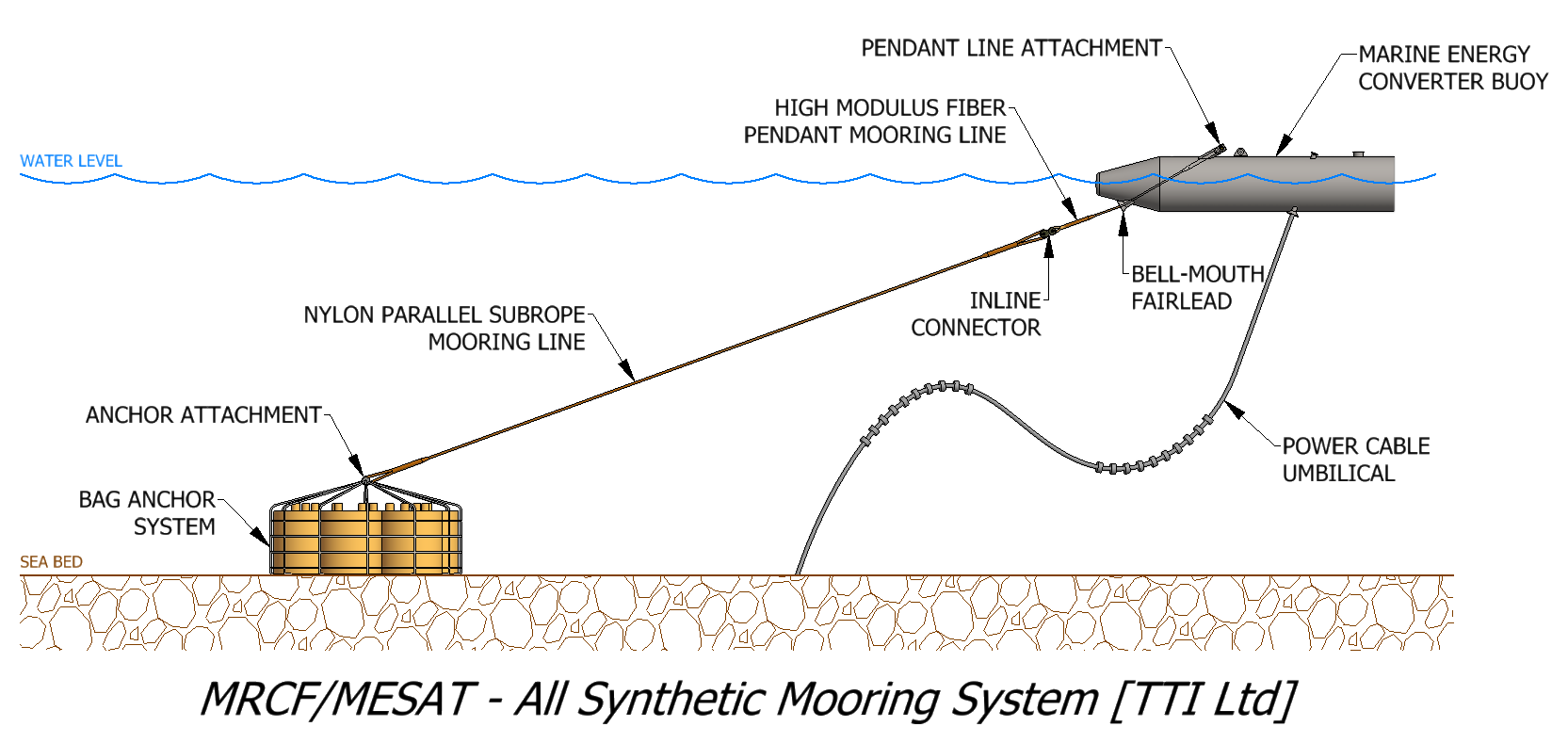 TTI presented a paper on "Mooring Systems for Marine Energy Converters" at the OCEANS 16 Conference in Monterey, California, on September 22.
John Flory, President of Tension Technology International LLC, presented the results of TTI's research to develop an '"All Synthetic Mooring System" as reported previously in our news.
The paper explains the design of a mooring system which can survive large waves in shallow water and address the challenges of costs, reliability and fatigue.
Additional information on the conference and the program of papers that were presented can be found at www.oceans16mtsieeemonterey.org
If you're interested in learning more on how TTI and TTI Testing can assist you in moorings for marine renewables projects or other mooring systems, please contact us.